A guest post written by Christopher Lin, of Lin and Jirsa Los Angeles Wedding Photographer.
Pictures of kids at weddings are often some of the cutest pictures from the entire day. What could be more adorable than the little man in the suit or the flower girl with the bow in her hair? And while there's no "wrong" way to capture these moments, there are certain tips and guidelines to help you capture them better. Moments are fleeting, and an adorable or precious moment can pass without anyone noticing it. Being caught off guard or on the wrong lens, not knowing things to say and other tricks to get that expression you're looking for, and shooting from uninteresting angles are all things we can avoid with enough practice and anticipation. So here are 12 tips for photographing kids at weddings.
1) Pose the Willing
Some kids simply love the camera. Whenever you're lucky enough to have one of these outgoing, camera-loving kids, make sure you take full advantage. Go through a series of silly, goofy, or funny pictures with them. You should get some great stuff.

2) Maintain Creativity
Don't forget your basic rules of composition and creativity. Find frames, foregrounds, etc to add interest to the scene. Even though kids are running around and hard to catch, make sure you're not always putting them in the bulls-eye (center) of the frame. Take your time, recompose and find your ideal shot.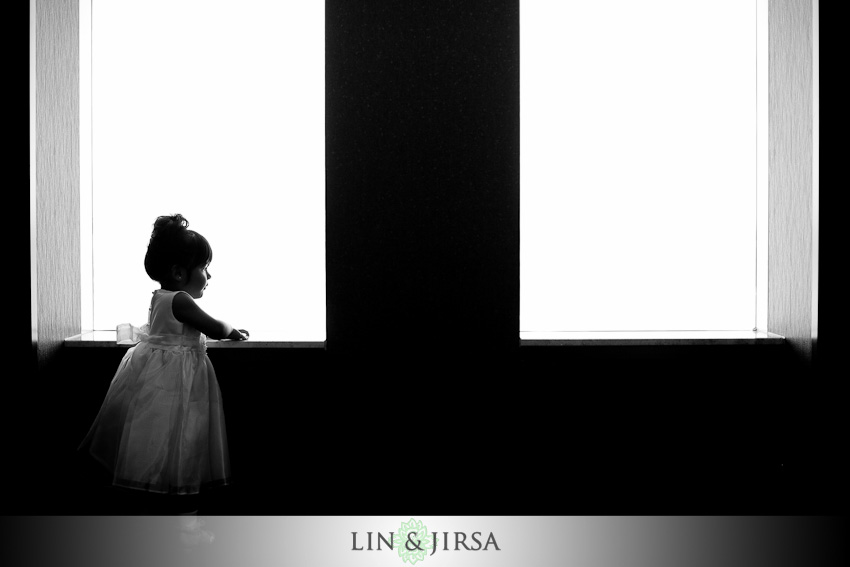 3) Get Down to Their Level
I know, I know. People have said this a million times, but it's true. Crouching down to the level of the kids puts you in their world. The image just looks much more personal.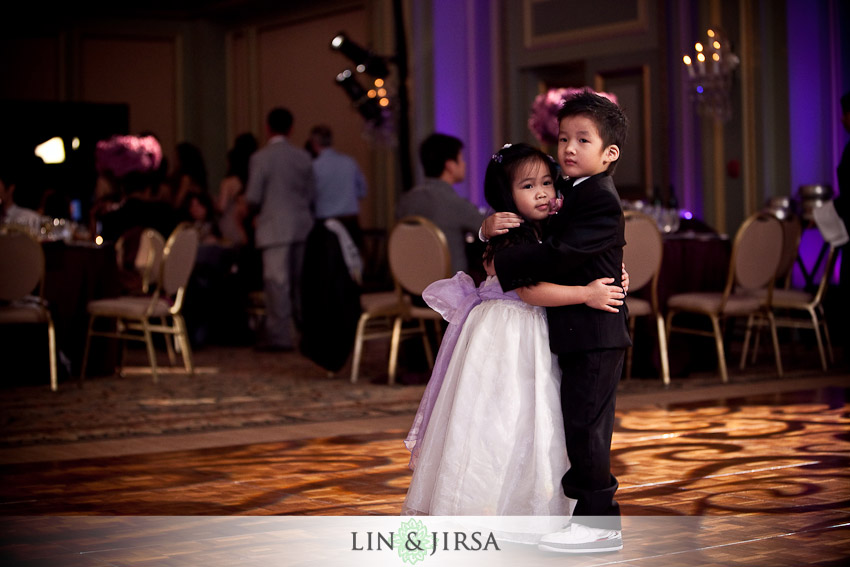 4) Be Patient, Rapid Fire and Just Get Lucky
You can shoot 10 boring shots and not get the expression you want; and on the 11th shot you might get lucky and capture something classic, adorable, or just plain funny. Sometimes you just need to be patient, fire often, and get lucky!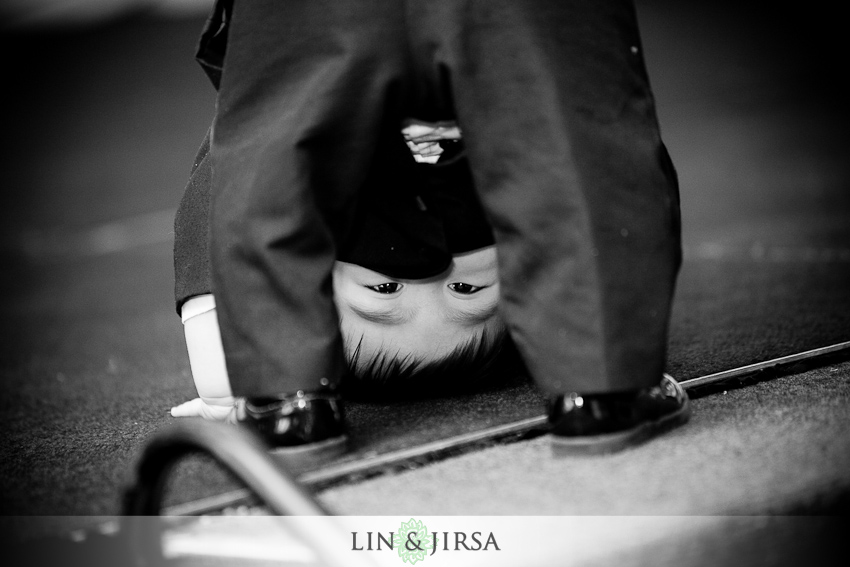 5) Mad (and Even Unflattering) is Okay
One of the best aspects of photographing children at weddings is that many traditional portraiture rules can be tossed aside. You don't have to wait for a smile (though those are always still nice). You don't even have to wait for them to stop stuffing their face with food (as you do with adults) because sometimes those are the funniest or cutest pictures of them. Even temper tantrums can be telling and adorable, such as the image below.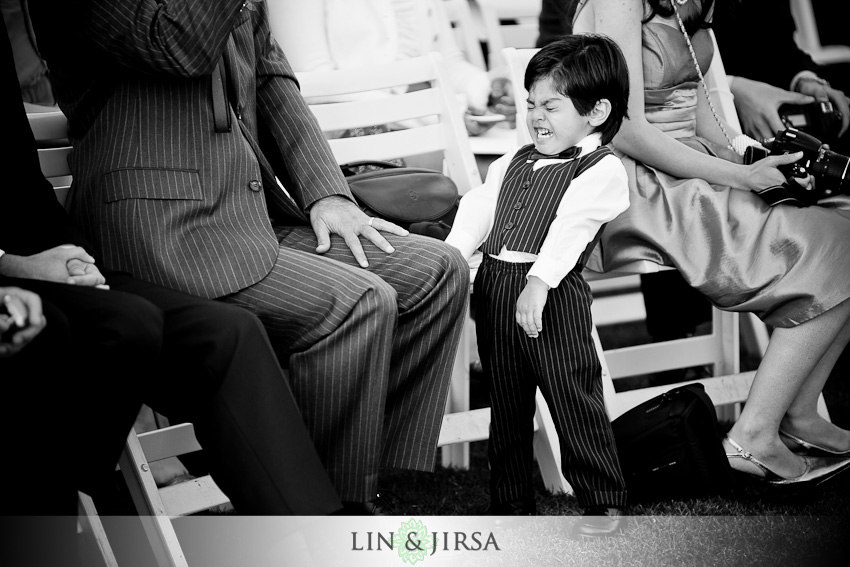 6) Reception Rejuvenation
The crankiest kid can all of a sudden get that burst of energy during the reception. It could be the candy and cake, the loud music, or the long nap they took during the ceremony; but whatever it is, they're up and running, so stay ready during the early parts of the reception.

7) Watch for Sleepy Ones at the End
Near the end of the wedding reception, the kids who have been darting around all night start to get sleepy. These can create some cute, intimate imagery between a child and a parent.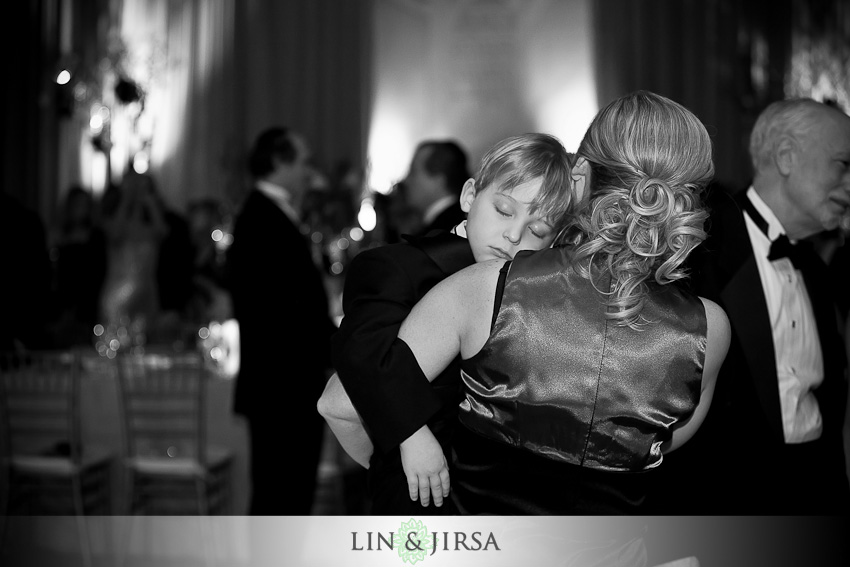 8) Watch for Interaction With Adults
The kids are often the life of the party at a wedding with so many distant relatives around pinching their cheeks and playing games with them. This yields some great interaction and expressions, so be ready.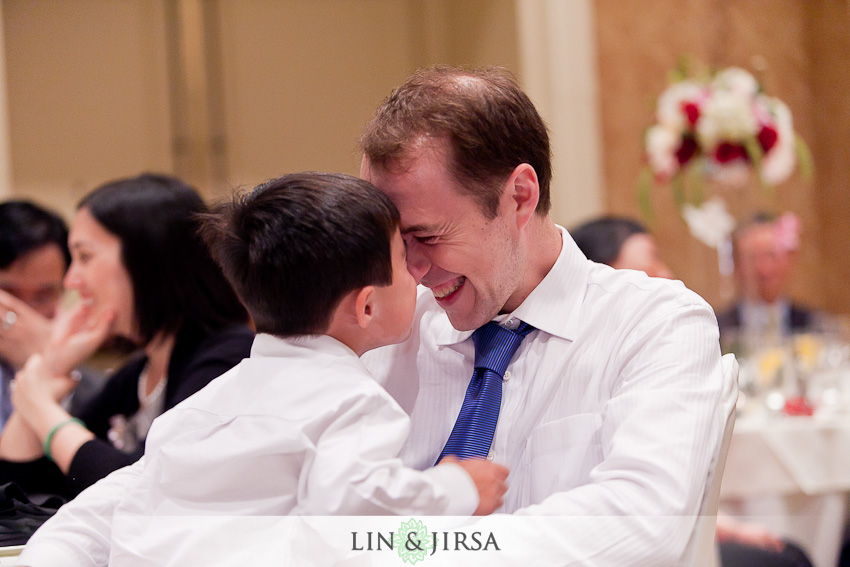 9) Use a zoom lens
I mentioned that you should get down to a kid's level, but another trick you can do is strap on the zoom lens. At further distances, you won't have to crouch as much to seem as if you're down at their level. A zoom also allows you to stay out of the scene and capture the more candid imagery, as kids sometimes freeze up or run away at the sight of a camera.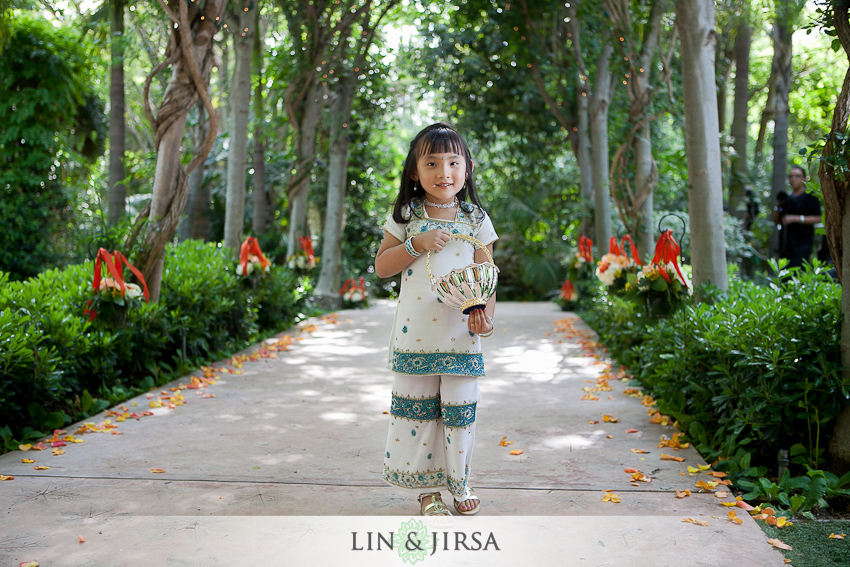 10) Use A Fisheye Lens
Fisheye lenses (or ultra-wide) lenses can create a distortion that adds to the playfulness of the scene. Put the lens really close to the kid's face and snap away to get the following.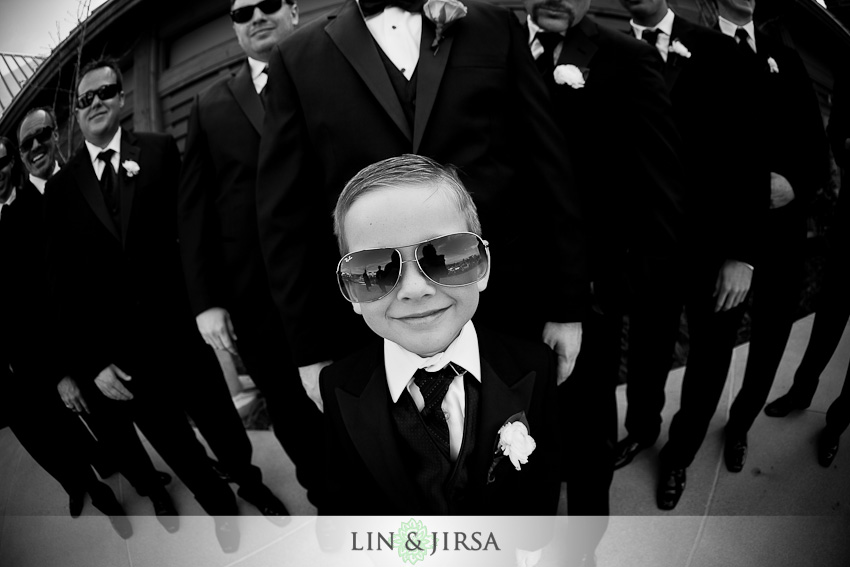 11) Watch for Subtle Story Telling
As you know from general photography, a great story doesn't always involve an expression or even a visible face. You can find a story in scenes like the following image.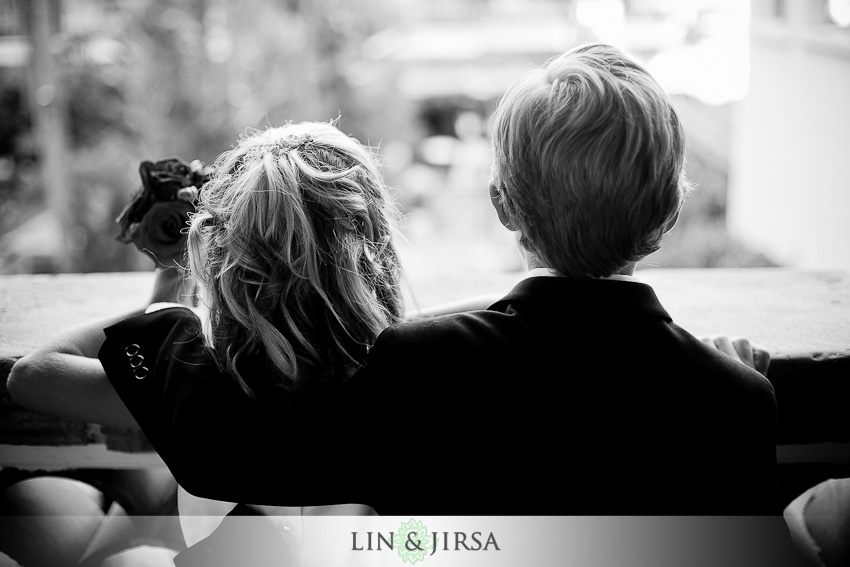 12) Pose Them With Their Personality in Mind
Sometimes you can just kind of tell what kind of personality a kid has. For example, if you have a really cutsie girl, you might try some fun girly poses with two hands on the chin or exaggerated grins. With some boys, you can tell they just want to be "gangsta." Matching their pose with their personality can result in some great stuff.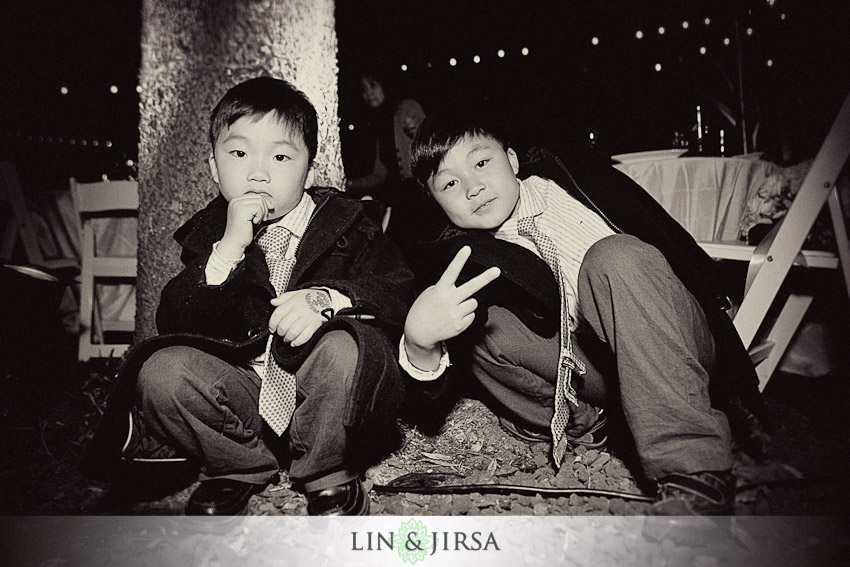 We hope you've learned a few things from this article and we welcome your feedback in the comments.
About the Author
Article written by Christopher Lin, of Lin and Jirsa, Los Angeles Wedding Photographer. Chris has been shooting weddings for four years; and his passions for photography, teaching, and business has also led him to co-found SLR Lounge, a photography tutorials site and UNDFIND, makers of designer camera bags.